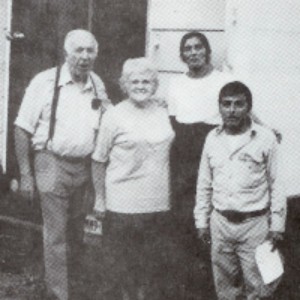 Life Giving Outreach Ministries was founded almost 40 years ago by Wayne and Evelyn Barrans. Usually working out of a pickup and camper, the Barrans traveled to the remote mountainous villages of the Huasteca area of Mexico to teach and spread the Gospel. They taught in the streets, in the churches, and in the Bible Colleges. They baptized in the nearby rivers.


The Barrans also met the physical needs when they saw hardship. The church in La Victoria was the first that the Barrans helped to build. Getting to the site of the church required a 3-hour walk or horseback ride. The most difficult part of building the church was getting the materials to the building site. However, the labor was always ready and willing to help, and the hunger for the Word far outweighed the hardships.

The Barrans also ran a children's home in El Limon, and they distributed clothing and Bibles to the people as well as equipment to the churches. After 30 years of ministry in Mexico, the Barrans retired and passed the leadership of the ministry to Tom and Sheila Shidler.